OR
Text
ARARAT
to 22828 from your phone!
Message and data rates apply
View Larger Map
Click Here
To see where our visitors are from

Armenian Radio Hour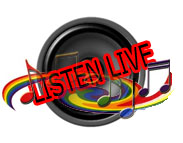 Sundays 9:00am to 10:00am
Bazaar Prep, 2010
Here are pictures from the Sts Sahag and Mesrob Armenian Church kitchen of the 2010 bazaar preparation.
Treasured Armenian recipies and technique
being handed down through the generations.
Thanks
to everyone for all your help!
All items are available for purchase on Sunday during the fellowship and at the Church Office during the week.
If any other groups have pictures of their preperation for the bazaar, please
e-mail
them in to be posted on the website.
Bertha Mugurdichian, Marguerite Griego, Roxie Avedisian, Sarah Arzoomanian,
Sue Ayrassian, Sonya Janigian, Rena Megrdichian, Ann Ayrassian, and Diane Surabian making Kufta for the bazaar.
Naomi Thovmasian, Mary Simonian, June Masterson, Jennifer Simonian Kevorkian, Shirley Ventrone, Carol Bjartmarz, Stephanie Masoian, Melanie Krikorian, Diana Thovmasian, Bertha Mugurdichian, Joyce Avedisian, and Roxie Avedisian making Kata for the bazaar.
Diane Surabian, Rena Megrdichian, Kathy Seropian, Helen Kazarian, Jackie Kazarian, Michele Kazarian, Zita Butler, Sarah Arzoomanian, Melanie Krikorian, Nathalie Yaghoobian, Bertha Mugurdichian, Roxie Avedisian, Lucy Megrdichian, and Annie Arzoomanian (not in photo) making Kufta.
Kara Papazian, Krista Janigian, Lynne Parnagian, and Diane Surabian making Choereg for the bazaar
Annie and Len Arzoomanian, Diana Thovmasian, Marguerite Griego, Margaret Chevian, Dr. Vartan Papazian, Dr. Martin Papazian, John Kazarian,
Gev Vartanian, Ara Janigian, Hermond Ghazarian, Gary Taraian and Armen Janigian making "Tourshi-jis for the bazaar.
Annie Arzoomanian, Paul Surabian, Sarah Arzoomanian, David Griego (not in photo), Nathalie Yaghoobian, Gary Taraian (not in photo), Rena Megrdichian, Zita Butler, Joyce Avedisian, Bertha Mugurdichian, Armen Janigian (not in photo), Marguerite Griego, Leonard Arzoomanian (not in photo), & Roxie Avedisian making Kufta for the bazaar