Armenian Marytrs' Memorial
Providence, RI




OR
Text
ARARAT
to 22828 from your phone!
Message and data rates apply
View Larger Map
Click Here
To see where our visitors are from


Visit BrainyQuote for more
Quotes

Armenian Radio Hour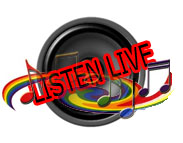 Sundays 9:00am to 10:00am

Ardzagang TV


The Armenian TV Station
Website Powered by
Saints Sahag and Mesrob Armenian Church
101st Genocide Memorial Concert
April 16, 2016
Chamber Music of Contemporary Armenian Music
On Saturday, April 16, 2016 a commemoration of the 101 th anniversary at of the Armenian Genocide was held at Saints Sahag and Mesrob Armenian Church in Providence, RI. The program "Legacy of our Martyrs" took place in the sanctuary. Many beautiful patriotic songs depicting the struggles of the Armenian people were presented. The Armenian Chorale of Rhode Island performed under the direction of Maestro Konstantin Petrossian with Mari Panosian, piano accompanist. The soloists was Gohar Manjelikian,mezzo-soprano, Sarkis Yepremian, tenor, David Gevorkian, duduk, Ken Kalajian, guitar. The Kontakion - Orhnootiunn "SHARAGAN" of the Holy Martyrs of the Genocide, "HRASHATSAN", in the 8th tone, was performed by Dn. Gary Alexander, music edition by Maestro Konstantin Petrossian. Father Shnork Souin, pastor of Saints Sahag and Mesrob Church offered the closing remarksand led all in the Lord's Prayer.