Armenian Marytrs' Memorial
Providence, RI



OR
Text
ARARAT
to 22828 from your phone!
Message and data rates apply
View Larger Map
Click Here
To see where our visitors are from

Armenian Radio Hour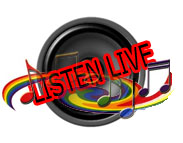 Sundays 9:00am to 10:00am

Ardzagang TV


The Armenian TV Station
Website Powered by

2000s
We are looking for photos from the past that involve the Church to be used on the
gallery
pages of the Church website. The photos can be of weddings, baptisms, banquets, plays, picnics, bazaars, mass, Sunday school, Armenian school, etc. Photos can be black and white or color. Photos can be submitted by dropping them off at the church office to be scanned or you can scan them yourself and
e-mail
them to the church. Photos should be accompanied by a caption that includes the names of any people in photo, where they were taken and an approximate date. Photos will be used at the discretion of the webmaster.