OR
Text
ARARAT
to 22828 from your phone!
Message and data rates apply
View Larger Map
Click Here
To see where our visitors are from


Visit BrainyQuote for more
Quotes

Armenian Radio Hour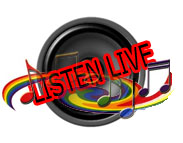 Sundays 9:00am to 10:00am

Ardzagang TV


The Armenian TV Station
---
Click Here To Get In The Book!
You may not get another chance for another 100 years
---
THANKS for Helping Us Reach Our Goal
---
---
$5 gets you a chance to win this original
Hratch Jangala
hand painted Crown! It is the finest show of Armenian pride and the proceeds will go to aid ?Save Kessab Syria?. Enter Below
---
---
Click Here for Form
---
---
---
---
---
SAVE THE DATE

Godparents Day
and
Mayor Tavares Visit, Dedication and Centennial Proclamation
May 4, 2014

Details to follow

---
SAVE THE DATE

Saints Sahag and Mesrob Sports
Scholarship Committee
45th Annual Sports Banquet
Friday Evening, May 9, 2014

Egavian Cultural Center, 70
Jefferson Street, Providence, RI

Details to follow

---
Click Here for Form
---
Armenian Martyrs' Committee
Community Meeting Reminder
The next community wide meeting is Thursday, May 22 at 7:00 pm
Egavian Cultural Center
Saints Sahag and Mesrob Armenian Church
70 Jefferson St, Providence, RI
We hope you are able to attend and we welcome your ideas
Refreshments will be served.
---
---
Please come join us....
Our Next Outreach Is
Monday June 16th, 2014

Future Dates:
In the spirit of Christian stewardship, part of our parish outreach effort is to donate food to the Mary House food pantry and to volunteer at St. Patrick's meal kitchen.
Monday November 25th, 2013 is our parish's next date to volunteer. We meet at St. Patrick's on Smith Street by 4:00 PM. The last meal is served by 5:15 PM when we help with clean-up. Call the Church office, Joyce Avedisian (724-3978), or Bertha Mugurdichian (351-9276) if you have any questions.
Four o'clock in the afternoon is part of the workday for most of us, but there is another way to help. Every time you come to church - for Badarak, church school, a meeting, an event - make a donation of one nonperishable food and/or personal hygiene item. We deliver an average of 100 cans every 10 - 12 weeks. If we could collect just one can from every man, woman, and child each time we step through the doors of the church it would mean a donation of 400+ items each month. The food pantry supports the unemployed and working poor by offering them a place to get a bag of groceries one or two times a month. Sts. Sahag & Mesrob Church is one of several groups who contribute to this effort.
Thanks to those parishioners who have participated in the past.
The Outreach Committee
---
Bible Study
Spring Bible Study Spring Session
Starting Friday February 7 - 12:00-1:30pm
through June 20th 2014
Friday February 28th is cancelled
---
Liturgical Training
and
Classes are now available for
beginners and intermediate
(For first time Altar servers and boys 9-13)
Tuesdays 5:00-6:00pm
April 22nd, 2014
May 6th, 2014
Mondays 6:00pm-7:00pm
April 21st, 2014
May 5th, 2014
May 19th NO CLASS
June 2nd, 2014
(For ordained acolytes and Altar servers)
If you have a son who would like to begin serving at the Altar
please contact Der Shnork at 201-306-4304 or
dershnork@gmail.com
---
DERSHNORK@GMAIL.COM or Call 201-306-4304

Click Donation Button for Book
FREQUENTLY-ASKED QUESTIONS ON THE BADARAK: THE DIVINE LITURGY
OF THE ARMENIAN CHURCH
BY: MICHAEL DANIEL FINDIKYAN

---
---
2014 Calendar
All Proceeds Given To Project Graduation
Liturgical Calendar, Parish Events & US Holidays
Click Here