Armenian Marytrs' Memorial
Providence, RI



OR
Text
ARARAT
to 22828 from your phone!
Message and data rates apply
View Larger Map
Click Here
To see where our visitors are from

Armenian Radio Hour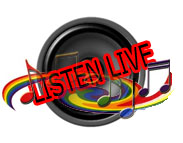 Sundays 9:00am to 10:00am

Ardzagang TV


The Armenian TV Station
Website Powered by
| | | | | |
| --- | --- | --- | --- | --- |
| 1914 | | | | 2014 Richard Kizirian |
---
Avoid the long lines!

Why not get your

2015

dues paid right now!
Pay all at once, by the week or by the month!
Why leave it to the end of next year?
Set it and forget it! We do the rest...
Don't forget stewardship!
This year we have automatic monthly stewardship donation options:
$25 paid in 12 monthly donations of $2.09
$50 paid in 12 monyhly donations of $4.17
$100 paid in 12 monthly donations of $8.34
$200 paid in 12 monthly donations of $16.67
$250 paid in 12 monthly donations of $20.84
$500 paid in 12 monthly donations of $41.67
$1000 paid in 12 monthly donations of $83.34
$1500 paid in 12 monthly donations of $125.00
$2500 paid in 12 monthly donations of $208.34
$10000 paid in 12 monthly donations of $833.34
Or one lump sum
Set it and forget it!
All payment options are securely taken from your credit card or debit card.
Paying monthly or weekly costs nothing extra
Please visit the dues and stewardship table during the fellowship on Sundays to sign up for automatic payments using your debit card or credit card.
---
Badarak 201
Classes Resume February 2nd 2015, 7 pm
---
Adult
Child under 12
---
---
Parish Assembly - Sunday February 22nd, 2015
THE NOMINATING COMMITTEE
is seeking nominees for church officers to be elected at our Annual Parish Assembly. If you are a dues-paying member of Sts. Sahag & Mesrob Armenian Church and would like to be considered for election to the Parish Council, Nominating or Auditing Committees, please speak to Fr. Shnork Souin, the church office at 401-272-7712 or any member of the Nominating Committee:
Ara Boghigian (401-944-2211)
Dorothy Martiesian (401-272-0269)
Naomi Thovmasian Marsh (401-942-3886).
We are required to have 2 names for every position on the slate.
Chairman of the day (1 Position) - 2 to be nominated

Secretary of the day (1 Position) - 2 to be nominated

Parish Council (5 Positions) - 10 to be nominated

Diocesan Delegaates (4 Positions) - 8 to be nominated

Auditing Committee (1 position) - 2 to be nominated

Nominating Committee (3 positions) - 6 to be nominated
---
---
---
Please support this excellent production!
Der Hayr hase arranged for a
Special Church Group Rate for
Beast on the Moon
on Friday February 13 at 8pm.

Tickets regularly $15 can be purchased from the office for $10. Please call by February 6 to reserve this special price.
Call 401-272-7712
This is an important and wonderfully written play which should be seen by every American Armenian.

Presents
by Richard Kalinoski
February 12- 14 @ 8 pm
February 14 and 15 @ 2pm.
The Historic Casino theatre
Box office: (401) 341-2250
Note: Playwright Richard Kalinoski, along with the cast and creative team, will be on hand to take questions during our opening night performance on February 12, 2015. Q & A sessions will also be held after each performance.
Beast on the Moon follows the story of Aram and Seta Tomasian, recent immigrants and survivors of the Armenian Genocide.
Though it takes place over a span of thirteen years from 1921 to 1933, after the unspeakable murder of 1.5 million Armenian people, it speaks to so many of the issues that affect us as a nation and a global community today.
Though the tragic Armenian genocide is the backdrop, it is the personal story of how Aram and Seta negotiate their new lives together in America.
Some facts and reviews of Beast on the Moon
-
Beast on the Moon has been p

roduced in 17 countries and 12 languages.

An epic event- A story that needs to be told-

CurtainUp.com

Consciousness-raising...Love will ultimately prevail-

The New York Times

A captivating tale about the ways humans cope. The story unfolds with ever-increasing tension, leading to a thoroughly satisfying conclusion -

Backstage.com
---
OUTREACH
Please come join us....
Our Next Outreach Is
Monday March 30th 2015
In the spirit of Christian stewardship, part of our parish outreach effort is to donate food to the Mary House food pantry and to volunteer at St. Patrick's meal kitchen.
TBD is our parish's next date to volunteer. We meet at St. Patrick's on Smith Street by 3:45 PM. The last meal is served by 5:15 PM when we help with clean-up. Call the Church office, Joyce Avedisian (724-3978), or Bertha Mugurdichian (351-9276) if you have any questions.
Four o'clock in the afternoon is part of the workday for most of us, but there is another way to help. Every time you come to church - for Badarak, church school, a meeting, an event - make a donation of one nonperishable food and/or personal hygiene item. We deliver an average of 100 cans every 10 - 12 weeks. If we could collect just one can from every man, woman, and child each time we step through the doors of the church it would mean a donation of 400+ items each month. The food pantry supports the unemployed and working poor by offering them a place to get a bag of groceries one or two times a month. Sts. Sahag & Mesrob Church is one of several groups who contribute to this effort.
Thanks to those parishioners who have participated in the past.
The Outreach Committee
---
---
---
All faithful of our parish are encouraged and invited to participate in
the
National Genocide Commemoration in Washington DC
The weekend of activities will be held under the auspices and with the presence of
Supreme Patriarch and Catholicos of all-Armenians
Catholicos of the Great House of Cilicia.
---
Due to the storm
this meeting is postponed
New Date TBD
Armenian Martyrs' Committee
Community Meeting Reminder
The next community wide meeting is
TBD
Sts Sahag and Mesrob Armenian Church
70 Jefferson St, Providence, RI 02911
We hope you are able to attend and we welcome your ideas
Refreshments will be served.
---
Shop and donate to the Church at the same time!
A
maz

on donates 0.5% of the price of your eligible AmazonSmile purchases to the charitable organization of your choice.
AmazonSmile is the same Amazon you know. Same products, same prices, same service.
Support your charitable organization by starting your shopping at smile.amazon.com.
Please

make sure you choose

S

aints

Sahag and Mesrob Church in Providence for your charitable organization.
You will be asked this in the upper left hand corner of the Amazon Smile website. This only works on the smile.amazon.com website.
You use your same Amazon login.
---
Raise Funds For Church By Using...

do things you already do
Use Goodsearch for everyday activities like searching the web and shopping online. Plus, when you shop, save money with over 100,000 coupons and deals.
Sign Up Today!
Be Sure to Enter
Sts Sahag and Mesrob Armenian Church
when asked "Who do you want to help?"
After you sign up make sure you download the
iPhone/iPad app!
---
---
100th Anniversary Banquet Book
Copies of the book are available at the Church office.
Please allow time for the book to load.